Dubai's Roads and Transport Authority (RTA) has revealed plans to launch an eWallet service in 2014 to ensure efficient online transactions for vehicle registration, fines and other payments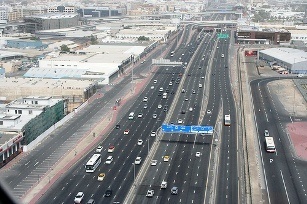 The eWallet service will aid transactions with the Licensing Agency as part of the RTA's strategy to become more digital. (Image source: vijay_chennupati/Flickr)
The new service, which will be operational from June 2014, will aid transactions with the Licensing Agency as part of a strategy for becoming more digital.
A statement from RTA said that the project was in line with the vision and policies of Dubai?s eGovernment.
Mattar Al Tayer, chairman of the board and executive director of the RTA said, ?The eWallet is a new service for businesses and corporate entities enabling them to pay fees and fines pertinent to the services of the Licensing Agency such as vehicle registration, vehicle transfer and the change of vehicle ownership services among others in a handy and a safe environment.?
The facility will be set up through several electronic or manual channels and customers will be able to deposit funds via bank transfers.
Al Tayer said in a statement that the RTA has conducted a study which looked at organisations with large fleets and sought to devise the best technique to encourage e-services for processing licensing transactions. The study concluded that some companies do not favour credit cards since they involve risks for business owners.
Al Tayer added, ?The RTA currently provides high volume of services online including the renewal of vehicles registration and as part of this new service companies will be able to process their vehicle registration processes within a few minutes. Besides, the service will reduce the processing workload in RTA?s centres which in turn will cut clients congestion, slash waiting time and contribute to delivering better services to customers.
?With the help of the new service, companies will no longer need to dispatch representatives to RTA centres to process routine transactions since all services required will be available online and accessible at any time. Moreover, the provision of an option for cash payment will diminish the risks of losing cash amounts and eliminate the potential of fraudulent processes.?
New measures to detect and protect identity and payments will soon be employed by the authority.