Schneider Electric has launched its StruxureWare suite to improve sustainability in mining operations across the Middle East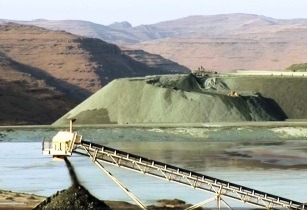 The integrated software improves production operations to maximise asset performance. Asset performance gains allow mine production managers to conserve resources from the mine to processing to the end user. (Image source: Schneider Electric)
The energy management specialist said that the software is a comprehensive suite of applications that optimises production operations to reduce costs.
This is the newest addition to Schneider Electric?s innovative StruxureWare software, the company?s platform of integrated software applications designed to help customers maximise business performance and be more efficient and sustainable, the company said.
The new suite integrates process control, operations management and energy management within the mining, minerals and metals operation to allow customers to gain actionable insight into their entire operation.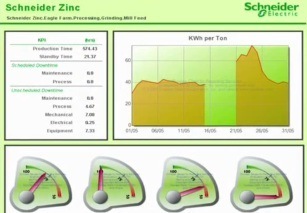 Ghassan Barghouth, country president of Qatar, Kuwait and Bahrain at Schneider Electric, said, ?Mining, minerals and metals are some of the most energy-intensive industrial processes, making energy efficiency a crucial part of the operation, from both a financial and sustainability standpoint.
?The StruxureWare for Mining, Minerals and Metals suite is a huge step forward in how we?ve typically managed operations ? making it more efficient from the resource to market.?
With the ability to manage and analyse data generated in real-time, customers would be able to reduce operation costs and waste and increase safety, while monitoring energy usage. The software also provides supply chain benefits by optimising plans and scheduling, identifying risks and deviations, and pinpointing inefficiency, Schneider Electric added.