Redington Gulf has launched the Middle East?s first integrated cloud solution RedCloud at GITEX Technology Week 2015, which is underway in Dubai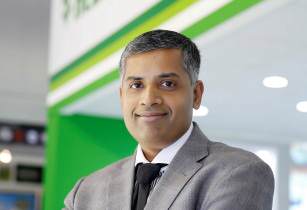 Ramkumar Balakrishnan, president of Redington Value Distribution. (Image source: Redington Value)
The solution will be launched in Q4 2015, said the company.
Through RedCloud, clients can be given a single log-in platform as the company is in the process of partnering with about 40 software as a solution (SaaS) service providers. The single log-in could be used for all products, unified billing and online payments, in addition to providing a pathway for live chats and agent management.
?The demand for public and private cloud solutions has been growing fast across the Middle East and Africa. From start-ups to larger corporations, most companies are enabling cloud solutions in an effort to reduce their capex and improve innovations. Adoptability is set to increase by over 20 per cent this year alone as more and more companies are getting onboard even as the industry moves towards implementing virtual infrastructure and cloud-based solutions to provide performance, scalability and accessibility,? said Redington Value Distribution president Ramkumar Balakrishnan.
A report by Gartner has said that Middle East?s IT budget is likely to reach US$214.7bn this year, with business intelligence, infrastructure and cloud being among the top three priorities. Specifically, the report said, SaaS is expected to becomg the largest segment of cloud services in MENA by 2018.
In particular, Redington Value Distribution, through RedCloud, is positioning itself as a solutions partner in the region. The company is already associated with Amazon Web Services and Microsoft Azure for better cloud services.