The Internet of Things and smart cities are topics that Alaa Dalghan, director of Middle East and Africa for B&B Smartworx, is expected to speak about as part of a number of free certified workshops at this year?s edition of The Big 5, according to event organisers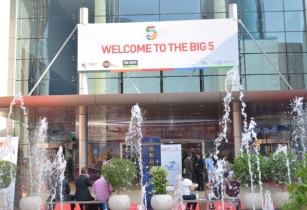 The Big 5 2015 is set to take place between 23-26 November 2015 at Dubai World Trade Centre.
Alaa Dalghan, who is an expert on smart cities in the GCC, has previously said that everyday items such as bridges, traffic signals and oil and gas equipment to the Internet of Things can be important to achieving sustainability in the GCC region.
Describing the Internet of Things, Dalghan said that this is when places such as manufacturing floors, energy grids, healthcare facilities, and transportation networks are connected to the web. Having started out as a marketing buzz word the B&B Smartworx director said it is has since become a concrete initiative capable of solving complex everyday challenges.
?Smart cities are never about technology,? said Dalghan.
?What we must remember is that we are not promoting technology for the sake of using technology. The essence of smart cities is two-fold. It is about using resources more efficiently and being environmentally-friendly, and most importantly, it is about creating services that enhance lifestyles,? added Dalghan.