UAE?s telecom operator Etisalat Group is set to launch the region?s first Internet of Things (IoT) application development and device management platform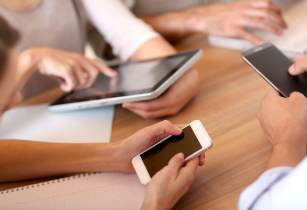 Etisalat is keen to push its IoT strategy, and the latest deal is expected to aid the company?s presence in the region. (Image source: Goodluz/Shutterstock Images)
IoT solutions refer to ICT applications and technologies that allow devices and sensors to communicate directly with other systems through wireless and wired networks, and enable the development of smarter solutions and products.
The company will work with French digital security company Oberthur Technologies and USA?s ThingWorx to build and manage the app platform. The new app is expected to drive Etisalat?s IoT strategy and build a series of innovative devices for better machine-to-machine (M2M) management. Through the new service, customers can develop and deploy new IoT solutions for the growing M2M market, said Etisalat officials.
Etisalat Group chief digital services officer Khalifa Al Shamsi said, ?As the world becomes smarter, we need to develop the platforms that enables that digital transformation. Enabling automation and connectivity to billions of objects will transform the way we live. With smart solutions as the norm, Etisalat today is providing the IoT development platforms that will power the future for business and government.?
IoT and M2M solutions are being used by organisations around the globe to improve productivity (through real-time operational measurements and smart controls), reduce costs, enhance customer experience, improve the current services and open new revenue streams. This complex ecosystem requires more advanced platforms, including IoT device cloud, IoT development and big Data capabilities, working together in full interoperability.