Japanese multinational Fujitsu has completed the rollout of its PRIMEFLEX portfolio, which aids with delivering integrated systems for specific data centre tasks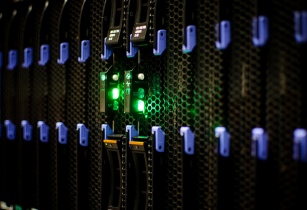 Fujitsu's PRIMEFLEX package can be used to manage different types of data centre workloads. (Image source: BobMical/Flickr)
Integrated systems are a combination of servers, storage, connectivity and software designed for specific cases within a server. Through PRIMEFLEX Integrated Systems, Fujitsu provides a range of purpose or task-built solutions that enable faster deployment of powerful data centre technology design, covering areas right from Microsoft Exchange to High Performance Computing (HPC) and from SAP HANA to a private cloud.
Ayman Abouseif, vice-president of product marketing for Fujitsu Global Marketing said, ?Customers who want to quickly deploy new types of workload in their data centres are looking to leading infrastructure vendors like Fujitsu for integrated systems. These are solutions specifically designed to effectively run data centre workloads including SAP, Microsoft, big data, HPC, server and desktop virtualisation, private cloud and high availability.?
Fujitsu delivered its first integrated system 12 years ago, and today, the PRIMEFLEX portfolio covers more than 20 distinct solutions engineered to make our customers businesses run faster, more smoothly and efficiently, said the company.
Three new PRIMEFLEX solutions for Microsoft environments are the PRIMEFLEX for Exchange, PRIMEFLEX for Lync and PRIMEFLEX for OfficeMaster Gate, which enable mid-size businesses to modernise their infrastructure and improve communication and collaboration.
In addition, the PRIMEFLEX for SAP Landscapes3 was also launched, which enabling speedy, high-quality deployment and roll-out of infrastructure for SAP workloads, applications and databases, including SAP HANA. The PRIMEFLEX for SAP HANA4 facilitates the creation of purpose-built systems for SAP HANA to meet exact customer requirements, creating secure, reliable architectures that meet the highest demands for running business- and mission-critical SAP software landscapes. In addition to this ready-to-run solution, Fujitsu also offers PRIMEFLEX reference architectures for SAP HANA.
Finally, the PRIMEFLEX for Egenera PAN5 delivers the maximum value and utilisation from data centre resources to create both previously unmatched levels of resource utilisation and unrivalled high availability and disaster recovery capabilities.