Akamai Technologies has opened an office in Dubai to support its growing business in the region, and act as a hub for major operations in the Middle East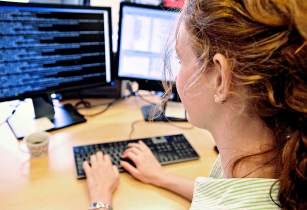 Akamai will aid with major business operations in Dubai, and is expected to capitalise on the Internet boom in the UAE. (Image source: EuropeanParliament/Flickr)
The company works with airline majors, financial and regulatory organisations as well as partners such as du and Ooredoo.
Based on the Q4 2014 Akamai State of the Internet report, the adoption rate for high broadband connections in the UAE has almost doubled year-on-year, increasing to 9.2 per cent from 5.4 per cent. While the global average peak connection speed increased 8.4 per cent, quarterly growth rates reached 50 per cent in UAE as well as Qatar. The company plans to capitalise on the growth of the Internet, growth of cloud and digital media expansion, by providing an enhanced support in security and delivery of major business applications.
Akamai vice-president for EMEA East Soeren Lindkvist said, ?Akamai has been active in the Gulf region for many years. Working closely with our key partners, while building the capacity of our globally-distributed platform in the region, Akamai is supporting local organisations across the media, finance, government and enterprise sectors.?
Lindkvist added that Dubai remains a strategic market for Akamai and the company is likely to double its team by the end of 2015, by adding sales, sales engineering and security professionals.