Provider of platform-based systems for the engineering industry National Instruments has announced the release of NI Trend Watch 2016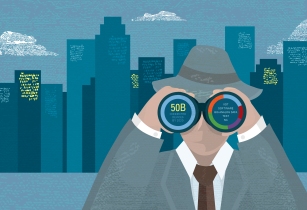 NI Trend Watch 2016 identifies top trends pushing the industry to become more connected. (Image source: National Instruments)
The report identifies a range of topics focused on the Internet of Things (IoT) and its effect on how we manage data from the consumerisation of software to prototyping 5G.
?As the world becomes more connected, the incredible amount of real-world data available today promises engineers and scientists great insight, but getting that insight can be a challenge,? said Eric Starkloff, NI executive vice president of global sales and marketing.
?We strive to help our customers stay ahead of the deluge of analog data by investigating the trends that will help them handle the increasingly complex amount of information they?re acquiring to make the right decisions at the right time,? added Starkloff.
The report will explore various themes under the headings; ?Prototyping takes 5G from concept to reality,? ?Big Analog Data of the Future: 'From the Edge to the Enterprise, ?It?s About Time' Evolving Network Standards for the Industrial Internet of Things (IoT),' ?Testing the Big Bang of Smart Devices? and ?The Consumerization of Software.?

Download the report here: bit.ly/22rgdh1