Middle East airline Saudi Airlines has implemented a business intelligence (BI) solution with Microsoft Corp to allow the airline to manage global aviation operations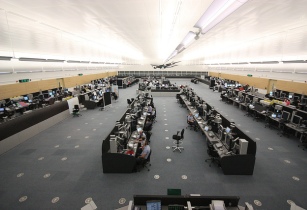 Saudi Airlines can manage airline operations better with Microsoft's business intelligence solution. (Image source: Nats Press Room/Flickr)
Saudi Airlines officials stated they hope to gain insight into various aspects of the business by implementing the integrated software. Once the BI project is complete, the airline plans to extend it to its subsidiaries, such as Saudi Cargo, Saudi Catering and Saudi Ground Services.
Muhammad Balkari, Saudi Airlines executive vice-president of finance, said, ?Before we worked with Microsoft, we had information scattered everywhere. We had many different business intelligence and incentive solutions, separate training and no standard platform to run all the environments."
He added, "The new BI solution from Microsoft maximises the value of information coming from multiple systems. We?ve started to run analyses and provide results to executives to help them track trends and react quickly and proactively.?
Microsoft?s BI solution includes the Microsoft SQL Server 2012, Power BI for Office 365, Windows Server 2012 and Microsoft SharePoint Server 2013 to analyse, visualise and share data, allowing Saudi Airlines to have better business visibility, more engaged employees, and projected savings of millions of dollars per year in the process.
Since the initial stages of implementation, the airline has reported an improvement in operational functions, such as passengers sales, revenue accounting, customer service, marketing and fraud prevention.