Imdaad began construction of a new complex in Dubai's Jafza South, which is designed to provide maintenance services for Imdaad's entire fleet of more than 150 small, medium and heavy vehicles.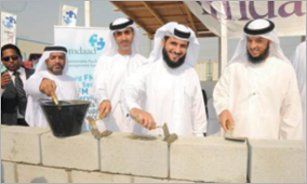 Jamal Abdulla Lootah, CEO, Imdaad, said:
Services
The complex, which is being developed on a 30,000 sqm plot, will facilitate all in-house services for denting, painting, welding and tyre maintenance.
Cost recovery
Imdaad has invested over US$3.2mn for the first phase of the building work and expects to recover the cost of construction in three years. The complex, which has been initially built in a 10,000 sqm area, will be completed by June 2012.
Environment
Jamal Abdulla Lootah, CEO, Imdaad, said: "The construction of the complex will enhance the delivery of premium-quality services, while ensuring that our vehicles are maintained according to strict quality and environmental standards. Moreover, we have conducted extensive soil test and environmental impact studies for the project, while all the approvals had been received in early 2011."