The UAE electric vehicle market is projected to grow at a CAGR of 32.1% during 2019-25 according to a report by Research and Markets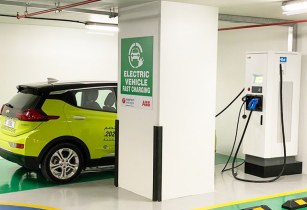 Powertech estimates the market for DC EV infrastructure to grow exponentially in the next five years. (Image source: Powertech)
Powertech Services has observed an uptake in consumer sentiments towards owning an electric vehicle, seemingly now in an affordable price range of AED 100,000 to 200,000 for a modest but spacious sedan.
The UAE Vision 2021 foresees a growing adoption of electric vehicles and encourages residents to do so. The incentives provided by the government authorities such as Dubai Electricity and Water Authority (DEWA) and Road Transport Authority (RTA) aim to further boost the growth of the electric vehicle segment.
Given the added benefits of free charging until 31 December 2021 and a waiver of fees for Salik tags and two years of free parking across Dubai, consumers are seen actively browsing the electric vehicle segment for choices. An uptake is also evident in the growing infrastructure for electric vehicle charging across the UAE. Establishments and facility owners seek to provide their visitors and guests with further value by adding vehicle charging infrastructure to their premises.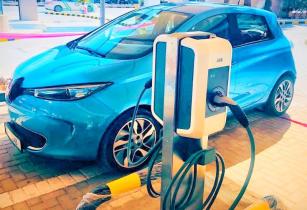 This has also aided in lifting consumer sentiments on being able to charge their EV while they are at a mall or a mixed-use complex. In the last one year, Powertech has completed installation and commissioning of electric vehicle charging infrastructure at various commercial and government establishments across the UAE. Partnering with global energy solutions firm ABB, Powertech engages with the client and through consultation is able to identify the right product mix of AC and DC EV solutions that will adequately match the client?s charging requirements as well as budget.
Though the market is currently geared towards AC charging solutions ranging from 4kW to 22kW, Powertech estimates the market for DC EV infrastructure to grow exponentially in the next five years as the market is expected to be proliferated by vehicle OEMs offering a combination of All-Electric Vehicles (AEVs) and Plug-in Hybrid Electric Vehicle (PHEVs).
In line with global trends, AC charging is likely to remain dominant in residential apartment blocks, villa communities and some commercial premises that will presumably cater to both PHEVs and AEVs. Opportunity charging will be bolstered by DC Charging infrastructure that will facilitate rapid charging sessions ranging anywhere from 50kW DC to 350kW, providing a 10-20 minute pit stop to vehicle owners. The ABB?s EVSE product portfolio is already at a distinct advantage with a diverse range of AC and DC products aptly positioned to match different price brackets and charging times.
For more information, write to us at service@ptswitch.ae