Bahrain Airport Company (BAC) signed an agreement with Bahrain Limo to provide convenient shuttle service for the passengers and staff using the long-term parking facilities at Bahrain International Airport (BIA)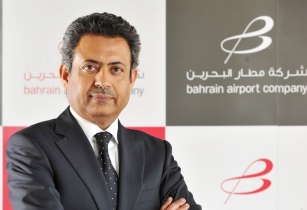 Mohamed Yousif Al Binfalah is the CEO of Bahrain Airport Company (BAC). (Image source: BAC)
In line with the agreement, Bahrain Limo will operate the 24/7 service between the terminal building, car park D, and the overflow car park, backed by a new fleet of mini-buses. This increases the number of shuttles in service to 12.
The 25-seater shuttles are equipped with GPS tracking software and CCTV cameras for added safety and security.
The new models feature a more spacious interior that can accommodate a higher number of passengers, as well as dedicated luggage areas.
BAC CEO Mohamed Yousif Al Binfalah and Bahrain Limo CEO Adel Almuhaizea signed the four-year agreement.
The complimentary shuttle service is available to all the passengers using car park D and overflow car park, and runs every 15 minutes.
The overflow car park is located north of the runway within the airport?s premises on Galali Road and consists of 4,000 parking spaces. It has air-conditioned passenger waiting areas and other support facilities.