Deerns Group and its local partner Al-Nabhan Engineering Consultancy have signed a major consultancy agreement with Kuwait?s Directorate General of Civil Aviation for the provision of management and supervision services aimed at the implementation of a range of technical facilities at and around Kuwait International Airport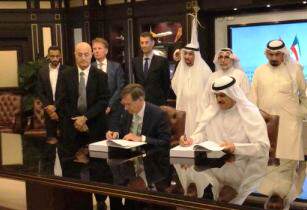 This project is one of the largest undertaken by Deerns in its 90-year history. (Image source: Deerns)
The total contract value amounts to US$40mn and will be executed over a period of five years. The work will be carried out from Deerns? local office in Kuwait, with local expertise and logistical support from Al-Nabhan, and with specialist support from Deerns offices in the Netherlands and elsewhere in Europe.
For the development of specialised communication, navigation and surveillance systems as well as meteorological systems for air traffic management, Deerns will collaborate with the Netherlands Aerospace Centre (NLR).
Deerns has won this project in a competitive bidding process that started early 2017. The firm has worked in Kuwait before Deerns provided the design of technical facilities for the airport?s new terminal building.
This new project is an addition to Deerns? long and extensive portfolio of airport projects, developed over decades and spanning the globe, with current projects in Europe, Africa, Asia and Latin America.