The governments of Oman and the US have signed an open skies agreement, which will pave the way for unrestricted air travel between the two countries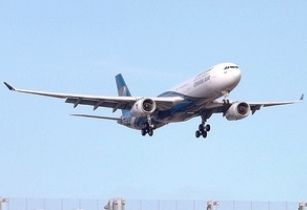 Oman?s national carrier Oman Air currently does not operate any direct flights to the US. (Image source: Mark Harkin/Flickr)
The removes limitations and minimises government intervention on air services including passenger, cargo and charter services, within the territories of the agreed parties, Gulf News reported.
Abdul Riaq Said Saleh Al Mandhari, Oman?s Air transport department director, said that the agreement had been signed by Greta Holtz, US ambassador to Oman, and Salim Bin Nasser Al Oufi, Oman?s public authority for civil aviation authority (PACA) CEO.
Oman?s national carrier Oman Air currently does not operate any direct flights to the US. UAE-based Emirates and Etihad Airways from Oman provide connections to US destinations for those travelling out of the sultanate.