Oman?s Public Authority for Civil Aviation has awarded a new air services operator license to Muscat National Development and Investment Company (Asaas) to set up the country?s first low-cost airline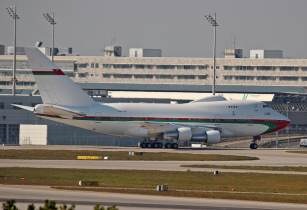 Air traffic is estimated to go up further by 40 per cent by 2019. (Image Source: Marc Schieferdecker/Flickr)
Apart from the fiscal benefits, the project would also help diversify the economy otherwise largely dependent on oil and gas production.
Asaas CEO Khalid bin Hilal al-Yahmadi said, ?We have identified a portfolio of potential development projects for the next five to 10 years across various industries. One of the core sectors is tourism and we are adopting an integrated approach that covers its entire supply chain of which transportation plays an instrumental role as an enabler for the development of the economy in general and tourism in particular.?
No details have yet bee
n provided on the plans or timelines for the project.