Aircraft engine maker Rolls-Royce has announced two new contracts worth US$2.2bn with Saudi Arabian carrier Saudia for the provision of Trent 700 engines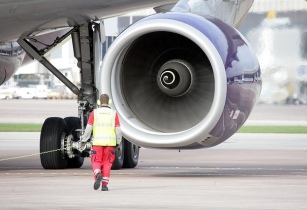 The Trent 700 is considered a market leader, and more than 1,500 are now in service or firm order, said Rolls-Royce. (Image source: Rolls-Royce)
Leasing company International Air Finance Corporation has decided to buy the engines for US$930mn. In addition to sanctioning the contracts, Rolls-Royce has also signed a long-term servicing contract worth US$1.3bn with Saudia.
Saudi Arabian Airlines director general Saleh bin Nasser Al-Jasser said, ?We are pleased to be once again operating the Trent 700 for our latest aircraft. It offers excellent performance and reliability.?
According to aviation experts, Trent 700 is the clear market leader on the A330 with more than 60 per cent of new orders over the last three years. More than 1,500 Trent 700s are now in service or on firm order, making it the largest in-service Trent engine, said the company.
Rolls Royce president for civil large engines Eric Schulz said, ?We welcome our customer?s confidence in the Trent 700 as the best solution for fuel burn, emissions and noise performance as well as delivering unrivalled reliability for Middle East operations.?
In April 2015, Emirates placed an order with Rolls Royce for 200 Trent 900 engines for 50 Airbus A380 superjumbos, entering service from 2016. According to officials in the UK-based company, this was their largest order ever.