Abu Dhabi Ports has hit 2020 targets in bid to drive global trade and logistics industry, continuing to grow and expand its overall capacity and capabilities than ever before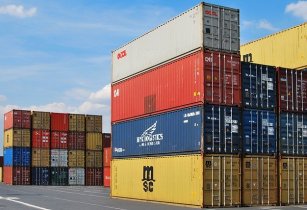 Abu Dhabi Ports records significant achievements and expansion of its trade and logistics business despite the significant upheaval of 2020. (Image source: Jaros?aw Bialik/Pixabay)
With the advent of COVID-19, the company successfully raised its profile worldwide as a responsible player in the trade and logistics sector with the Horns of Hope campaign. This innovative initiative reached more than 260 million people in over 23 countries and involved leading global and regional organisations, such as the International Maritime Organisation (IMO) and the Arab Sea Ports Federation.
In tandem, Abu Dhabi Ports? comprehensive business continuity strategy was implemented ensuring the smooth flow of goods and medical provisions supplied into Abu Dhabi continued as normal for the duration of the crisis.
By the close of the year, as the COVID-19 vaccine became available, Abu Dhabi Ports joined the Hope Consortium, the Abu Dhabi government-led effort to realise full global vaccine distribution. Abu Dhabi Ports is committed to utilising storage and distribution resources at its logistics facilities at the Khalifa Industrial Zone Abu Dhabi (KIZAD) toward the immunisation efforts of billions of people in the region and beyond.
Falah Mohammad Al Ahbabi, chairman, Abu Dhabi Ports, said, ?In less than 12 months, Abu Dhabi Ports? pandemic response and overall contribution to trade and logistics is accelerating its transformational journey from a domestic champion to a globally recognised player.
?Thanks to our wise leadership?s continuing commitment to develop all aspects of our maritime, trade, and logistics sectors, the UAE is ideally positioned to overcome all obstacles in line with the government?s long-term goals and objectives.?
Lauding the achievements, Captain Mohamed Juma Al Shamisi, group CEO of Abu Dhabi Ports, added, ?Despite the most difficult business environment, our broad portfolio has remained resilient and has continued to grow, keeping trade moving, building new facilities and infrastructure, and launching new services.?
?By taking bold strategic steps and performing exceptionally, Abu Dhabi Ports is transforming its operations to deliver a truly outstanding maritime trade and logistics experience for all those who trade with our emirate, and, in turn, boosting Abu Dhabi?s international trade contribution.?