Dubai Cranes & Technical Services LLC has launched a crane storage and assembly facility in Dubai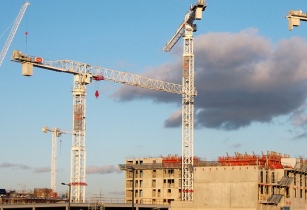 According to MEED Projects, more than US$15bn worth of construction jobs have been awarded in UAE alone. (Image source: Oatsy40/Flickr)
According to company officials, the new facility, located in Dubai Investment Park, would stock over 50 standard overhead crane kits from the Street ZX and LX product range and can accommodate crane spans of up to 20 metres.
The facility is meant to reduce delivery time of standard cranes across GCC and MENA region as the company has said that it would be able to deliver standard cranes for projects within four weeks ? compared to the average turn around period of four months.
Andrew Kay, general manager of Dubai Cranes & Technical Services LLC, said, ?We are thrilled to offer a unique facility, which will revolutionise the entire crane industry in the region. This is a major lift-up for the construction sector in the region.?
Additionally, the facility would also offer fabrication services for beams, gantries, structural parts and spare parts for the company?s cranes and those belonging to competitors.
All hoists, controls, end carriages and electrical equipment at the new facility have been built and supplied by UK-based Street Cranes.
Local reports have stated that the construction of a new crane facility has come at a time when the region is experiencing a boom in the construction segment. According to MEED Projects, more than U$15bn worth of construction jobs had been awarded in the first half of 2014 in UAE alone, marking a six-year high.