International apparel retailer, Giordano International, has announced the establishment of Giordano Middle East Free Zone Establishment, at Dubai?s Jebel Ali Free Zone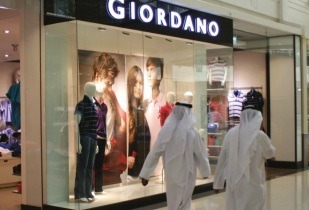 Image source: Giordana International.
Giordano Middle East FZE will provide strategic support, logistics, and management to Giordano's franchise partners across the region.
The move forms a key part of Giordano's expansion outside Asia and the development of its international franchising.
"We look at the UAE and fully appreciate the importance of our operations in the Middle East and its contribution to the group,? said Giordano International chairman, Dr. Peter Lau, while making a recent visit to the UAE where he toured the facility and visited Giordano stores.
?Giordano International's operation in the UAE has managed to expand our brand into 23 countries across the Middle East, India, Africa, Central Asia and Eastern Europe.
"With its strategic location, coupled with the incredible infrastructure of Jebel Ali Free Zone and business friendly policy of the country, the UAE will now be our springboard to expand Giordano into other markets outside Asia."
Giordano International operates 2,800 stores in 40 countries, with Giordano Middle East currently operating 240 stores and continued regional expansion planned.