Dubai Metro is set to witness an expansion on both Red and Green Lines with work expected to begin in 2014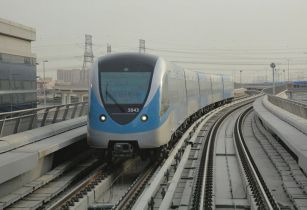 Both the Red Line and Green Line extensions will be expected to be operational before 2020. (Image source: Shahroozporia/Wikimedia Commons)
The Roads and Transport Authority (RTA) has finalised plans to extend the Red Line from Rashidiya to Mirdif and extend the Green Line from Al Jaddaf to Academic City. Both extensions will be expected to be operational before 2020.
RTA Rail Agency acting CEO Abdullah Yousuf Al Ali said, ?As per the approved rail master plan, there are two projects that are required to be ready before 2020, the Green Line extension from Creek Station in Al Jaddaf to Academic City and the Red Line extension from Rashidiya Metro station to Mirdif.?
Although the areas both routes will cover have been decided, the exact routes and the number of stations will be planned next year, when work on the design of the projects will begin.
The RTA will be conducting more studies on the proposed extensions and the actual date to start work on the projects next year will be decided once the studies are completed. Irrespective of the start date, the projects will be in operation by 2020.
Both extensions are expected to add a substantial distance to the rail network, with the Green Line extending by up to 24km and the Red Line by around 12km.