The Oman Arab Bank recently held a symposium on investment opportunities for the Oman National Railway Project in an attempt to develop the rail sector in the country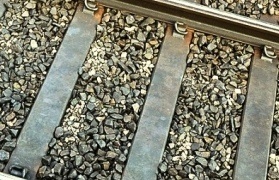 Railway projects in the country will be expected to create jobs for the Omani youth. (Image source: CraingSunter/Flickr)
According to the bank, the symposium aimed to translate the concept of the railway project from being an idea in to an existing and ongoing project and that sponsoring railway projects was part of its plan to finance development projects in Oman.
The Oman Arab Bank said the event sought to maintain the flow of investment funds in to the railway sector inside Oman as much as possible and to localise the direct and indirect industries relevant to the sector, including the design, construction, operation, maintenance and services industries.
The bank added that such industries should meet high and competitive technical standards to be able to export their products to external markets.
Railway projects in the country will also be expected to create jobs for the Omani youth.
The inauguration ceremony of the event was attended by members of the Omani royal family, ministers, advisors and representatives from the government and private sectors.