Etihad Rail, the developer and operator of the UAE national railway, has approved the agreement for civil and track works of Packages B and C worth US$1.2bn for Stage Two of the UAE national railway network connecting Abu Dhabi and Dubai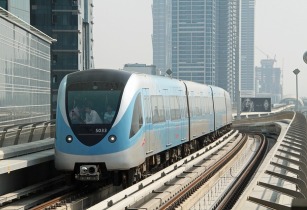 Railway is one of the most important means of transport and crucial to meet the UAE?s economic and social objectives. (Image source: WikimediaImages/Pixabay)
As reported in the Emirates News Agency (WAM), the contracts were approved during a board meeting, chaired by Sheikh Theyab bin Mohamed bin Zayed Al Nahyan, chairman of Etihad Rail.
Package B and C run for 216km and 94km respectively. The two packages are part of the 605km line from Ghuweifat to the Port of Fujairah on the eastern coast, reported the source.
As the railway is one of the most important means of transport and crucial for the UAE?s economic and social objectives, the deal aims to sustain the growth of transport industry and freight carriage sector throughout the UAE, noted the source.
Al Nahyan explained that Etihad Rail aims to build a railway network consistent with its clients? needs and has signed a number of MoUs with national companies to use the railway network as a business solution.
According to the source, the launch of Packages B and C are part of the second stage of this project to connect all of the emirates is a milestone in the future prospects of the UAE. The two packages will link Khalifa Port, Khalifa Industrial City (Kizad) and Jebel Ali Port.
The project focuses on upgrading the transport and shipping industry by connecting strategic ports, manufacturing and production points, as well as urban locations.