Etihad Rail has confirmed the Abu Dhabi-Dubai route of the forthcoming UAE rail network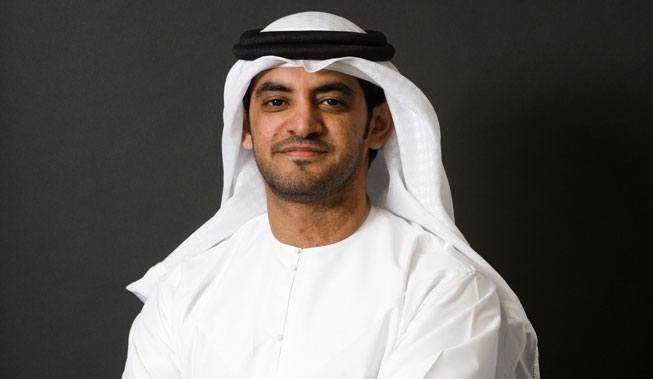 Falah Al Ahbabi confirmed that land for Etihad Rail?s Abu Dhabi-Dubai route has been allocated. (Image source: Etihad Rail)
An Etihad Rail Federal Government Coordination Committee meeting, led by chairman Falah Al Ahbabi, was recently held at the Emirates Palace in Abu Dhabi.
Al Ahbabi, also a member of Etihad Rail?s board of directors, said, ?Appropriate land allocation for the rail project is done through close coordination with the concerned entities and authorities in each emirate ? a vital component in ensuring timely implementation of the project.?
Comprising representatives from 10 federal and local government entities, committee members emphasised the positive impacts of the rail project on the UAE economy, highlighting how it will enhance business and industrial sectors throughout the Emirates.
Al Ahbabi commented, ?We are pleased to announce that the Etihad Rail network?s route between Abu Dhabi and Dubai has already been agreed upon, and the required land has been completely allocated. Rail is safer and more efficient than other modes of transport, and it will drive national prosperity in the UAE through sustainable economic growth and social development.
?The railway network will connect the various communities, industrial centres and ports of the UAE ? with minimal passage through residential areas ? and will also later link to the greater GCC railway network,? he added.
The committee comprises the municipalities of Abu Dhabi, Al Ain, the Western Region, Ras Al Khaimah and Fujairah, as well as other government entities such as the UAE Ministry of Public Works.
Scheduled for completion in 2014, the Etihad Rail network will cater to both freight and passengers, extending approximately 1,200 km across the Emirates.
The network will form part of the GCC Railway Network, linking the UAE to Saudi Arabia via Ghweifat in the west and Oman via Al Ain in the east.