ABB has won an order worth US$115mn to provide a FACTS (flexible alternating current transmission system) solution enhancing the reliability of the transmission grid that will feed major railway interconnections in Saudi Arabia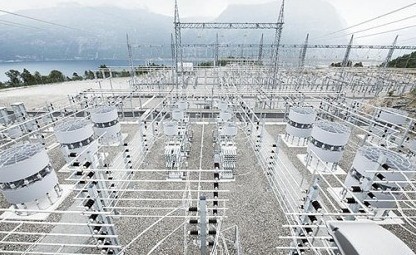 ABB will supply two SVCs at Haramain High Speed Railway?s substations. ABB has also installed an SVC at Viklandet in Norway. (Image source: ABB)
The contract was awarded by the Saudi Electricity Company (SEC), the country?s national power transmission and distribution operator. This is the biggest FACTS order received by power and automation technology group ABB.
As part of the turnkey solution, ABB will design, supply, install and commission two identical static var compensators (SVCs) at the Haramain High Speed Railway?s (HHR) 380KW substations. These installations will support the large-scale railway interconnection between the cities of Mecca and Medina. The project is scheduled to be completed by 2015.
?This solution will help strengthen the transmission grid and enhance reliability of power supply to important rail links being developed in Saudi Arabia,? said Brice Koch, head of the power systems division at ABB.
?SVCs are part of ABB?s family of FACTS technologies, which help enhance the capacity and flexibility of power transmission systems and also contribute to the development of smarter grids,? he added.