Saudi Arabia?s Public Investment Fund (PIF) has signed a US$72mn contract with Fluor to provide management consultancy for a railway project that will link Riyadh with Jeddah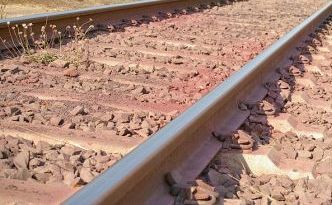 Fluor will provide management consultancy for Saudi Arabia?s railway project. (Image source: wikimedia)
US-based Fluor has been contracted to oversee the work of the contractors and experimental operation of the railway project over a period of 84 months, according to the Saudi Press Agency.
PIF will fund the project and a supporting team drawn from the ministries of Transport, Finance and Saudi Railways Company (SAR) has been formed to supervise the project.
SAR board chairman Mansour Al Maiman said in the statement that the line would start from Jeddah Islamic Port to Riyadh to be connected with the existing 450 km line between Riyadh and Dammam, with a second 115km new line planned to connect Dammam with Jubail on the Arabian Gulf.
The 958km dual-track railway will pass through a number of differing geographical regions, which will necessitate construction of a series of tunnels and bridges. The SAR will closely work with Fluor for scheduling all construction work based on the highest quality and standards, he said.
The SAR is fully owned by the PIF and is currently implementing the North-South Railway (NSR) project. It is the world's largest railway construction and the longest route to adopt the European Train Control System (ETCS) to date, the statement added.
Fluor was picked from five international companies that had offered their bids to win the contract. Fluor will work with Parsons Brinckerhoff to review the engineering designs.
The Saudi Landbridge Project is part of the Saudi Railways Organisation's railway expansion programme.