Industry players are upbeat about the region?s railway supply market prospects, noting that the sector will grow about three per cent annually in the next four years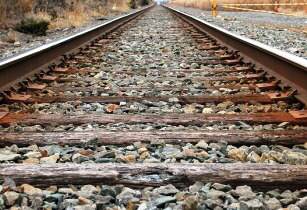 US$69 billion worth of projects are currently under construction in the GCC region. (Image source: JFulgham/Pixabay)
According to Helmut Scholze, partner at Roland Berger, one of the leading global strategy consulting firms, ?Despite some setbacks and the economic complexities seen in the past year, the rail market is picking up speed in Middle East and North Africa (MENA). We predict further investments in rail systems and this will lead to significant, long-term growth in the rail equipment market. The UAE and Iran will be the key growth markets, while Saudi Arabia will stay moderately flat at its current high volume.?
Middle East Rail 2017, taking place on 7-8 March in Dubai, will introduce both 2017 tenders and innovative technologies being implemented to build and operate futuristic networks.
Munir Patel, CEO, XRail Group, said, ?The region is still a very prosperous place as governments continue to realise the social, environmental and economic benefits of incorporating railway and metro systems into the transport infrastructure. The key is to stay connected to stay ahead. We have now established offices in Dubai, Doha and Riyadh, so we can be close to our clients to support them in their upcoming projects as we see stable growth in the market.? Last year, XRAIL was awarded a key contract to undertake the installation and testing of a remote conditioning monitoring system for Dubai Metro.
Around US$69bn worth of projects are currently under construction in the GCC region. The 15km extension of the Dubai metro to the Expo 2020 site and the Saudi Land Bridge linking Riyadh to Jeddah is progressing well. In Egypt, the modernisation of a metro line and a large order for new metro vehicles is expected in Cairo. For the GCC Railway Project, individual member states are currently assessing the details of continuation of the project as well as domestic alternatives. Oman Rail is now weighing up plans for the development of a domestic heavy-haul line that will transport minerals from Thumrait to Duqm Port.
Andreas Schwilling, partner and global head of rail and mobility at Roland Berger added, ?Private sector response to suggested PPPs in the region has been cautious and moderate. A clear demonstration on whether transportation projects can be built and operated in a way that generates the returns required by equity investors will define the future of PPPs in the infrastructure sector in the Middle East.?