The MENA countries plan to establish a strong passenger and freight transport network with 16 major railway projects worth US$352bn currently underway in the region, according to Terrapinn Middle East, organiser of Middle East Rail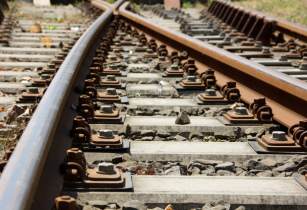 Workshops at Middle East Rail include stations and terminal design, building intelligent transport IT solutions and GCC rail interoperability. (Image source: fcl1971/sxc.hu)
The event will be held from March 8 to 9 at Dubai International Convention and Exhibition Centre
Jamie Hosie, project director, Middle East Rail, said, ?With current market conditions as they are, it?s a great opportunity for international rail suppliers to enter the market. The MENA governments are now diversifying their resources, putting more emphasis on projects that are not oil-related.
?With transport and logistics sectors playing an increasingly important role in the region?s economies, governments are now looking towards innovative technologies to boost economic sectors that will boost intra-regional trade and tourism activities.?
According to ICAEW Economic Insight Middle East report, Kuwait, Saudi Arabia, the UAE and Oman will likely net the biggest windfalls, with logistics forecast to contribute 13.6 per cent, 12.1 per cent, 11.7 per cent and 11.7 per cent to their respective economies by 2018.
Middle East Rail will be held under the patronage of HH Sheikh Mansour Bin Zayed Al Nahyan, deputy Prime Minister, minister of presidential affairs, UAE, and in partnership with the Ministry of Public Works UAE and federal transport authority - land & maritime.
Commenting on the 10th anniversary of the show, Hosie said: ?For almost a decade, Middle East Rail has helped shape the regional rail market through knowledge sharing, educating the market and facilitating influential meetings. In 2016, visiting ministries and rail operators from the Middle East, North Africa, Central Asia and the Indian subcontinent will discuss the development of passenger and freight rail projects alike and the key challenges faced in rolling out and operating successful rail networks.?