The tendering process for a new metro system in Saudi Arabia?s capital Riyadh has been launched by the Arriyadh Development Authority (ADA) as part of its attempts to ease traffic congestion in the city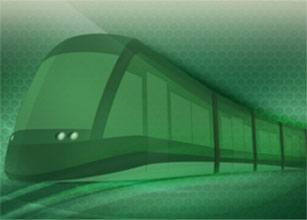 Riyadh has limited public transport facilities. (Image source: Arriyadh Development Authority)
ADA has invited global consortia to prequalify for the Riyadh metro project. The prequalification notice came with a June 20 deadline.
In a statement, ADA said that the companies were invited to bid to provide infrastructure including rolling stock and telecommunications, as well as tunnelling, civil, mechanical and electrical works.
No details on the network?s cost, completion date or capacity were provided in the tender notice.
The project will be overseen by a committee headed by Prince Sattam, who was appointed Riyadh governor in November 2012 and is chairman of ADA.
According to local newspaper Al-Watan, close to four-fifths of the network will be situated underground.
READ MORE...
RATP Dev wins contract for future Algeria tramway projects
SAR signs US$147.4mn passenger train contract
Ethiopia rail project attracts Chinese and Turkish investors