Abu Dhabi Ports Company (ADPC) and Parsons International Limited have signed a consultancy contract for the first phase development of Marfa Port, Abu Dhabi, to support fishing and marine recreational activities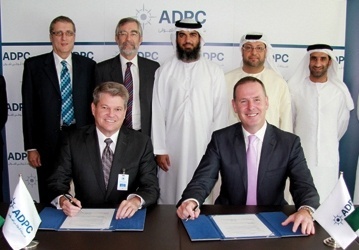 ADPC have awarded a contract to Parsons to develop Marfa port. (Image source: adpc)
The US company was selected to provide support to design Marfa Port so that it can accommodate more than 200 boats.
The town of Marfa, which lies 95km west of Abu Dhabi, has an unique coastal topography in the UAE, featuring a rock hilltop spine running parallel to the coast.
The city serves as a major fishing centre in the western region and attracts tourists and water-activities enthusiasts. The existing condition of the port, however, has proved inadequate to the fishing industry and, according to ADPC, will require upgrading and additional service buildings.
ADPC chief executive officer Tony Douglas said, ?As we gear up for the official launch of phase one of Khalifa Port and Kizad, we remain committed to the development of smaller ports in Abu Dhabi, particularly in the western region.
"Al Marfa Port in Abu Dhabi is an essential one as it has been serving as a fishing harbour for so long and needs to be redeveloped to match the high-class infrastructure projects taking place in Abu Dhabi currently."