Abu Dhabi Ports Company (ADPC) has signed a deal with New Zealand?s Jade Software to upgrade terminal operating systems across nine of its ports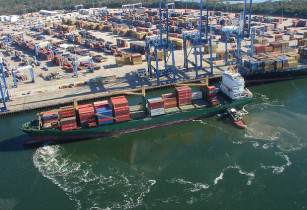 The terminal operating system would enable better handling of cargo at the ports. (Image source: RyanBowley/Flickr)
Though the price of the deal was not revealed by either company, officials at Jade Software said that the contract was for a period of five years. Abu Dhabi?s Khalifa Port and Zayed Port, which have a combined capacity of 20mn tonnes, are the first two among the nine ports lined up to receieve the planned upgrades.
David Lindsay, managing director of Jade Software, said, ?For us, this is truly a global product and a global opportunity for what we think is a billion-dollar market. So as we?re getting growth in this market space, its particularly important we focus on those growth markets, especially the Middle East.?
The terminal operating system upgrades are likely to roll out in Q1 2015, and officials from ADPC said that the upgrade would enable better handling of cargo, enhance planning and operations.