Volvo Group has announced that it is reorganising its corporate structure to deliver clearer commercial accountability for each of its truck brands starting 1 March 2016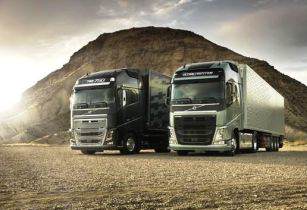 The entire Volvo Group will now comprise of 10 business units, including Volvo CE and Volvo Penta. (Image source: Volvo Group)
Four separate business units, each with its own responsibility for profit and loss, will be created ? Volvo Trucks, UD Trucks, Mack Trucks and Renault Trucks.
A Volvo Group executive board will also be created to reflect the new structure, and will have representation from each of the major business units.
According to the Sweden-based company, this is the first major change for Volvo Group to be ushered in under new president and CEO Martin Lundstedt. Lundstedt said the new structure for Volvo Group would ultimately lead to a more dynamic business.
?This is an important change in how we conduct our truck business, with an expanded mandate for our sales organizations to control and develop their businesses with an explicit responsibility for profitability and organic growth,? he added.
?We will gain a simpler organisation in which decisions are made more quickly and in closer cooperation with the customer, while each truck brand will be represented on the Group Executive Board with shared responsibility for optimising Volvo Group?s overall truck business.?
Volvo said that it?s entering a new phase, with a period of acquisitions, restructuring programmes and cost-saving measures now transitioning to a ?more intense customer focus and a focus on organic growth and improved profitability?.
The entire Volvo Group will comprise 10 business units ? Volvo Trucks, UD Trucks, Mack Trucks, Renault Trucks, Value Truck & JVs, Volvo Construction Equipment, Volvo Buses, Volvo Penta, Governmental Sales and Volvo Financial Services.