Volvo Trucks organised a two-day factory visit at the company?s Tuve plant near Gothenburg in Sweden, where the industry experts highlighted the role of technology and automation that can improve simulation in drivers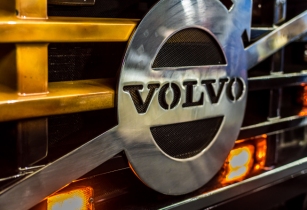 Volvo Trucks is one of the largest truck brands in the world, which manufactures and supplies vehicles for more than 140 countries. (Image source: Kazick/Shutterstock)
In the first day, Volvo conducted a tour to the truck manufacturing plant which build and assemble Volvo?s four truck series including FM, FH, FMX, FH16.
According to Volvo, the plant in Gothenburg manufactures for more than 100 countries, and consists of 56 station assembly that pushes out around 105 trucks every day.
Volvo said that most of its trucks at the plant are hand-made as the customers specify, with the steel being locally sourced by Swedish brands. The company emphasised that it takes steps to ensure the safety of the employees at the plant.
The tour included a visit at the Volvo Museum displaying the first Volvo car that was manufactured in 1927. The museum also exhibited Volvo?s latest innovations including Volvo Penta engines and Volvo XC90, which is the biggest Lego car in the world.
In the first day, Mikael Karlsson, vice-president for productivity and new concepts at Volvo Trucks, spoke about the role of automation to increase profitability and safety for the customers. He said that the company is doing pilot projects with its allies in mining and agribusinesses to make automation faster.
Speaking about the challenges, Karlsson commented that regulatory frameworks are holding back the potential across the globe. He emphasised on an effective traffic management to ensure safety and to reach a desired level in automation system.
Commenting on the Volvo Trucks' strategies for safety and automation, Helene Mellquist, senior vice-president of Volvo Trucks, said that the future is automation and Volvo Trucks aims to lead in the front.
Volvo also conducted a tour at the Volvo simulator centre where the experts explained the role of simulation to better understand drivers? psyche in adverse situations.
The experts agreed that the automation can effectively improve simulation in drivers.