Egyptian cement company Al Tameer Cement is planning to construct a new production line for its factory in Assuit City for US$288mn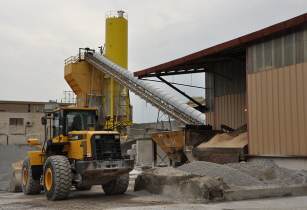 Al Tameer Cement plans to boost production through the new line by two million tonnes. (Image source: MomentCaptured/Flickr)
Al Tameer, part of Egypt?s Building Materials Industry Company, has applied for an expansion licence from the Egyptian Industrial Development Authority (IDA).
The company?s managing director Samir Sabry said that Al Taweer is in talks with Germany?s KHD Humboldt Wedag International for the supply of equipment pertaining to construction of the proposed line.
Once completed, the production line will produce two million tonnes of cement annually, and eventually boost Al Tameer?s production capacity to four million tonnes.