Flowserve AlMansoori Services said it has opened its workshop in Musaffah Industrial area in Abu Dhabi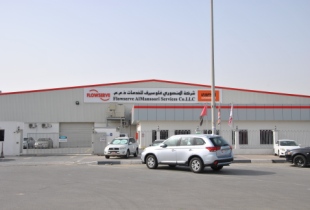 Flowserve AlMansoori's new workshop expands its capacity to 3,500 sq m. (Image source: Flowserve AlMansoori)
The new facility has increased the company?s capacity to 3,500 sq m, giving it a chance to expand its services further.
Flowserve AlMansoori Services was set up in 1993 to service Byron Jackson Submersible Pumps installed on ADNOC?s onshore oilfields.
The company is a joint venture between Abdullah Nasser & Associates LLC, AlMansoori Specialized Engineering Company LLC and Flowserve International Inc.
It later expanded its services to service and repair pumps made by Flowserve and other companies providing energy services.
The company also provides services to the water and electricity, sewage and general industry in the UAE, Oman and Kuwait.
Flowserve AlMansoori provides engineering services like site pump performance/efficiency testing, system engineering and troubleshooting, system, pump modification and technical analysis.
Flowserve AlMansoori Services also offers specialist services including hydraulic, mechanical and material upgrades on equipment.