GARMCO, Bahrain-based international aluminium rolling mill, has awarded a contract worth US$47mn to Fives, industrial engineering group and supplier of machines, process equipment and production lines, to build a new state-of-the-art cast house at its facilities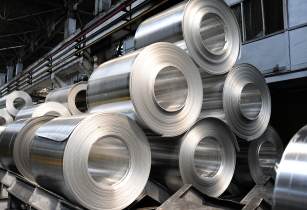 The new project, once completed, will enable GARMCO to produce 120,000 tonnes of aluminium slabs. (Image source: Yulia Grigoryeva/Shutterstock)
Re-melt is an engineering, procurement and construction project, which will enable GARMCO to develop its metal recycling capability and lower the cost of metal casting.
It is expected to run for around 21 months, starting September 2015. The first stage has already commenced and is being managed internally by GARMCO with the support of a local supplier. This stage consists of the construction of a scrap storage area and segregation unit. The new project, once completed, will enable GARMCO to produce 120,000 tonnes of aluminium slabs.
Mahmood Al Soufi, chairman of GARMCO, said, ?We are delighted to launch this important expansion project in collaboration with Fives. This facility will have a number of advantages for GARMCO. Importantly, it will create 50 new jobs, further bolstering GARMCO?s position as one of the most sizable employers in Bahrain, and will generate significant cost savings. This project, alongside one or two others, forms an integrated part of a three year strategy and will contribute to the profitability and growth of the Company regionally and internationally.?
Jean-Baptiste Lucas, CEO of GARMCO, added, ?We are excited to move ahead with the Re-melt Expansion project, and our continued collaboration with world-class partners as we further build GARMCO?s capacity and reach across global markets.?