The Gulf Petrochemicals and Chemicals Association (GPCA) has estimated that the GCC fertiliser industry?s production capacity will increase by 47 per cent from 2012 levels to 46.6mn tonnes by 2018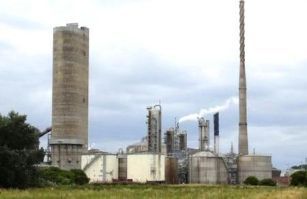 In 2012, fertiliser production capacity of the six GCC nations was about 31.4mn tonnes. (Image source: Wikimedia commons)
The GPCA arrived at this estimate after considering the fertiliser projects currently in the industry?s pipeline, pegged at US$10bn.
In 2012, the fertiliser production capacity of the six GCC nations (UAE, Saudi Arabia, Qatar, Kuwait, Oman and Bahrain) was around 31.4mn tonnes. The industry?s capacity has been estimated to grow by ten per cent per annum over the next five years. According to the GPCA report, global fertiliser demand would increase 1.8 per cent each year.
LNG imports in countries like the UAE and Oman have increased as it is used in electricity generation. Gas production has also gone up in Qatar and Saudi Arabia, so the increasing LNG imports and production is expected to pave way for the development of downstream industries like fertilisers.
According to the report, the GCC fertiliser industry is also poised to gain from the region?s push towards renewable energy, as this could help address feedstock challenges in fertiliser production, particularly for natural gas.
CRU consultant Kevin Breen said, ?Currently, power generation takes up a lot of natural gas, but if renewable technology like photovoltaics are introduced in the GCC, it would help the petrochemicals and fertiliser industries.?
GPCA Secretary General Dr Abdulwahab al Sadoun said that fertiliser companies should look at environmental conservation practises even as they strive to maximise profits.
At the recent Fourth Annual GPCA Fertiliser Convention, Al Sadoun pointed out, ?The GCC?s fertiliser industry is a cost leader and must continue to improve its cost-leadership in order to retain its global competitiveness. Many producers in the region have implemented strategies to reduce greenhouse gas emissions, recover carbon dioxide and reduce water consumption.?