Gulf RAK Oil, a joint venture of the Ras Al Khaimah government and Hinduja Group?s Gulf Oil International, has opened a lubrication manufacturing plant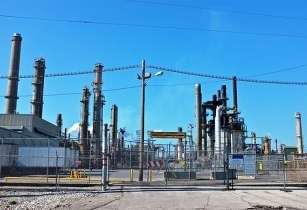 Proposed expansion plans with new machineries and equipment would see an increased blending capacity of 1.2bn cubic metres. (Image source: Ran Yaniv Hartstein/Flickr)
Set up in Maritime City, the plant was commissioned by HH Shaikh Saud bin Saqr Al Qasimi, ruler of Ras Al Khaimah.
Frank Rutten, vice-president at Gulf Oil, said, ?The plant is strategically located to enjoy easy accessibility as well as supportive trading policies which makes it viable for our products to be available at much more economical rates to the end user across the Gulf Cooperation Council (GCC) and the Middle East and North Africa (MENA) region.?
The present blending capacity of the plant was 84,950mn cubic metres per annum of lubricants. Proposed expansion plan with new machineries and equipment would see an increased blending capacity of lubricants to 1.2bn cubic metres per annum.
Currently, the facility has bulk storage capacity of around 19,821mn cubic metres for base oils and 5,663mn cubic metres of finished products.
The production facility at Gulf RAK Oil provided for blending, filling and storage of finished products. The plant has also been set up with a small pack filling line, drum decanting unit, drum and bulk filling facilities.
Investment and Development Office (IDO) and Gulf Oil, through another joint venture named Standard Greases and Specialties (India), have also commissioned a grease manufacturing plant in the same facility at Ras Al Khaimah.