Reichle & De-Massari (R&M), the Swiss cabling solutions specialist, has announced its expansion in to Bahrain due to the success of its Saudi Arabia office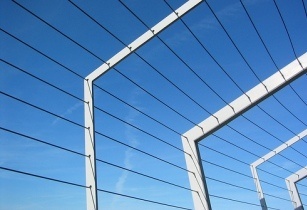 R&M has already begun or completed several large scale cabling projects. (Image source: Wildcat Dunny/Flickr)
R&M recently opened its Riyadh-based Saudi office in 2012 and has already begun and completed several large-scale cabling projects.
Jean-Pierre Labry, executive vice-president at R&M - Middle East, Turkey and Africa, said, ?The success of R&M?s Saudi Arabia office has prompted us to expand into Bahrain as we remain committed to investing in the region, for the region.
"We?re optimistic about the demand potential as the region continues its trend towards increased IT spending. Our expanded presence will complement our already substantial regional footprint of offices in Saudi Arabia, Egypt, Jordan, Qatar, and the UAE as well as enable us to offer the strong in-country support,? he added.
To speed product delivery to its customers, R&M has a regional supply chain hub serving the Middle East, Turkey and Africa.
Manzoor Ali, managing director of R&M - Saudi Arabia and Bahrain, commented, "Our expansion is a result of the success we achieved in Saudi Arabia and the strong response from our Swiss quality product portfolio. We anticipate that R&M?s scalable modular designed copper and fibre solutions will meet with the same strong response in Bahrain, Turkey and Kurdistan Region of Iraq.?