Construction contracts in Kuwait are set to reach US$17.5bn by the end of 2014 with major projects in various stages of planning and construction, according to a new report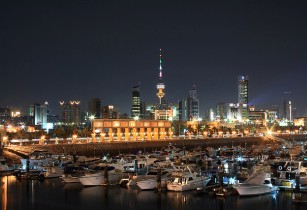 In Kuwait alone, construction projects worth US$17.5bn are being planned. (Image source: Hamad/Flickr)
The report by Ventures Middle East said that the combined value of construction projects awarded in the GCC is likely to increase by 22 per cent in 2014 to US$195.67bn from US$159.87bn in 2013. In Kuwait alone, construction contracts are set to reach US$17.5bn by end of 2014, which is a marked increase from US$9.8bn in 2011.
The report also stated that the nation is the ?emerging star? of the Gulf markets.
The redevelopment of the Kuwait International Airport (KIA), Kuwait Metro Project and the Kuwait National Rail Road System are among the major projects in the pipeline.
Andy White, group event director of The Big 5 Kuwait, said, ?The demand for fresh technology and new building material is on a steady rise in Kuwait, driven by a robust performance of the construction and infrastructure sector. The total cost of infrastructure and construction projects in 2014 will touch US$23.2bn.?
The redevelopment of KIA is one of the key projects in Kuwait. The US$698.5mn plan includes improvisation of airport buildings, enhancement of fire stations, rescue centres and service roads. The planned expansion will increase the passenger capacity to 20mn per year. Construction of the second airport terminal, worth US$3.3bn, is expected to boost passenger capacity to 13mn annually initially.
The Kuwait Metro project, which is still in the planning and design stage, would cover 160km ? with 65 per cent of the network going underground. The US$7bn project will comprise 69 stations on three railway lines, while the US$10bn Kuwait National Rail Road System integrated rail network will feature a 511km long track and will be built on a ?build, operate, transfer? (BOT) basis.