HVAC specialist Eurovent Middle East is set to launch its leadership academy and provide certified training to MEP engineers and technicians at a press conference on 3 October this year, at Le Royal Meridian, in Dubai Marina, UAE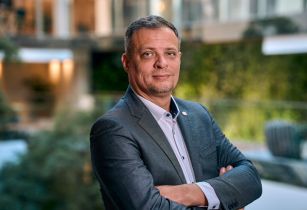 Markus Lattner, managing director, Eurovent Middle East. (Image source: Eurovent)
The academy will provide focused education and training on products and technologies, including essential information on specifications, regulations, standards, and operation and maintenance practices.
According to the IEA, the use of air conditioners and electric fans already accounts for about a fifth of the total electricity in buildings worldwide – 10% of all global electricity consumption. Reports also noted that in the next three decades, the use of ACs is set to soar, becoming one of the top drivers of global electricity demand. An estimated 70% of a building's energy consumption is attributed to its cooling and ventilation requirements in the UAE, with up to 30% being potentially saved by simply implementing adequate maintenance procedures.
Eurovent Middle East's platform aims to contribute towards more energy efficiency in the cooling, refrigeration, and ventilation sectors. Additionally, it will help extend service life and longevity of installations, reduce operational costs, and provide a safer and healthier indoor environment to people. All courses will conclude with a dedicated certificate, helping participants to document their continued education and providing them with improved career opportunities.
Markus Lattner, international director, Eurovent International and managing director, Eurovent Middle East, said, "We see that missing knowledge among professionals is one of the prime reasons for inefficient cooling, refrigeration and ventilation. It is also true that dedicated continued education is hard to find. Therefore, the industry believes that action in capacity building is essential for the region's growth and sustainability plans. Eurovent Middle East and its members consider this its primary responsibility as an industry association. With the joint expertise of our members and selected partners, we are committed to supporting the market with essential training and education for efficient cooling."