Microsoft has signed a Memorandum of Understanding (MoU) with the UAE Drones for Good Award to lend international expertise on the latest drone technology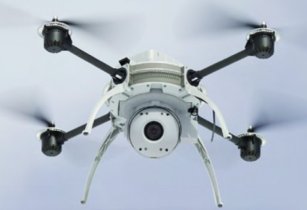 The UAE Drones for Good Award has short listed ideas that will use the unmanned aerial vehicles to monitor traffic and deliver aid to disaster-hit regions. (Image source: The UAE Drones for Good Award)
Microsoft said in a statement that the UAE Drones for Good Award initiative was launched under the direction of His Highness Sheikh Mohammed bin Rashid Al Maktoum, Vice-President and Prime Minister of the UAE, and Ruler of Dubai, to recognise the best ideas for using unmanned aerial vehicles for civilian and humanitarian purposes, either in UAE or globally.
As part of this partnership, the UAE Drones for Good Award will provide access to Microsoft?s DreamSpark software to all its competitors, where five full days of trainings will be provided to the students on app development for drone usage and applications. The programme will also provide two full days of training on using Microsoft?s cloud platform Azure for drones.
Saif AlAleeli, project manager at UAE Drones for Good Award, said, ?The UAE Drones for Good Award is devoted to creating new partnerships and further the current ones with global organisations specialised in technology and innovation. The award highlights deploying unmanned aerial vehicles in all aspects of live or overcoming the challenges humans face anywhere around the world. This covers all fields and aspects that are closely related to our daily lives.?
Microsoft further added that it will support the award through exploring the human and civil applications of drones, as part of its Imagine Cup student competition in the Gulf region, which encourages students to use technology to solve the world?s problems.
?Microsoft is one of the global leaders in innovation and software as well as providing software solutions. Being among the partners of this award is no doubt an added value for both the local and international facets of the award. We also welcome all global organisations to participate in supporting the global humanitarian goal of this award that His Highness Sheikh Mohammed bin Rashid Al Maktoum has launched to serve the global community,? added AlAleeli.
The UAE Ministry said in a statement that the aim of the UAE Drones for Good Award is to make the country the first in the world in adopting drones for government services, humanitarian causes, health, education and safety.
Samer Abu Ltaif, Gulf regional general manager for Microsoft, said, ?We are confident that through the sustainable Microsoft networks of Imagine Cup, the reach for the UAE Drones for Good Award will continue to thrive and youth will become more involved in contributing to the future services. We are committed to supporting the UAE?s continual quest to be the number one country in delivering services, and are confident that Microsoft technology will act as a key enabler to this vision.?

READ MORE...
Dubai?s RTA launches drone to monitor infrastructure projects