Global FMCG major Unilever has launched a US$272mn plant in Dubai Industrial City in an attempt to boost UAE?s manufacturing sector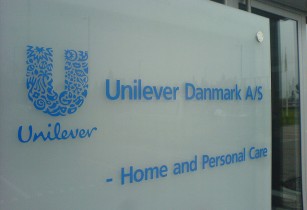 The Anglo-Dutch company will manufacture its popular personal care products in the new facility. (Image source: JacobBtter/Flickr)
Duty-free import facilitation for machinery and a tariff-free access to the GCC and MENA markets prompted Unilever to set up this facility in the UAE. According to Dubai Industrial City CEO Abdullah Belhoul, the UAE is diversifying into non-oil sectors, which is expected to boost the industrial sector greatly in the coming years.
According to Unilever, construction has begun on the plant and is scheduled for a mid-2016 opening. The new plant will be mainly focused on manufacturing Unilever?s range of personal care products such as Dove, Lifebuoy and Vaseline among others.
In addition to boosting manufacturing capacity, the new facility will also generate around 400 jobs.
Unilever executive vice-president for MENA, Turkey, Russia, Ukraine and Belarus Sanjiv Thakkar said, ?The demand for personal-care products in the regional market is tremendous and we are seeing rapid growth year-on-year. Our new facility is a key component to achieving our vision of doubling the size of our business while halving our environmental footprint.?
The upcoming plant in Dubai Industrial City is the second one by Unilever in the country. The first factory was set up in Jebel Ali.
Keeping its eco-friendly initiatives in place, the Dubai Industrial City facility will ensure minimal environmental impact, by not sending any waste to landfill, much like the Jebel Ali facility.