Herv? Lours, VP - Marine, AVEVA, discusses the digital transformation of the marine sector in the Middle East and explains how the OSISoft merger has helped augment AVEVA?s capabilities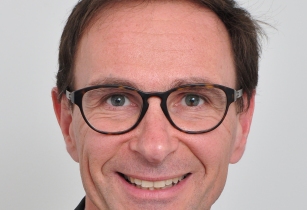 Herv? Lours, VP - Marine, AVEVA. (Image source: AVEVA)
How is AVEVA accelerating digital transformation of the marine sector? What has been its role in the evolution of the sector in the Middle East?
AVEVA offers deep insight into the marine sector of the Middle East, across all aspects including connected services to ship owners, monitoring ship operations, helping minimise costs and enhancing profitability. As the only player active along the entire marine life cycle and with 60% market share worldwide in engineering and design software, AVEVA encompasses every aspect of the maritime industry, including the design of a new ship, simulation, shipyard operation software, optimising energy consumption and equipment monitoring. The adoption of digital technologies, including the digital twin, is enabling marine leaders to protect margins, autommate manual processes, improve safety, accessibility, drive process and maintenance optimisation, and improve operational efficiency.
AVEVA is the leader in simulation in complex thermodynamic processes and Schneider Electric in energy management software and this synergy has enabled the AVEVA Group to provide continuous and steady development in all segments, across all geographical markets, vessel and client types. More than 3000 ships are connected using AVEVA solutions and it offers unique capabilities to meet the IMO emission reduction targets. AVEVA's ambition for the Middle East and Africa region is to be the largest group for industrial software.
How does the OSIsoft?s PI system streamline the onboard information management challenge?
With the acquisition of OSIsoft, AVEVA now brings to the industry the well-­known PI system, an enterprise data infrastructure solution, which collects, manages, and ensures the right operational data governance for the full fleet. The combined portfolio brings OSIsoft?s data management together with AVEVA?s industrial software to unlock what the company calls Performance Intelligence. Performance Intelligence connects information and Artificial Intelligence with human insight, to enable faster and more accurate decision­making, helping industries boost sustainability. It provides data to measure and understand the entire industrial lifecycle. In fact, through dialogue with ship owners, we realised that a major challenge they face is the lack of capability over the control of data generated by equipment on the ship.
This requirement of ship owners perfectly complements the solutions offered by AVEVA ? taking data, collecting as well as managing it, to give good insight to the users, for instance, to predict maintenance issues.
How are IMI and AVEVA working together to deploy the most advanced technology for the sector?
AVEVA and International Maritime Industries (IMI) have extended their long collaboration with new partnership to accelerate Maritime Sector Digital Transformation in the Middle East and Africa.
Set to be fully operational by 2023, IMI is driving an accelerated and advanced digital programme to ensure it is able to commence yard operations using the most advanced technology innovations. This will help IMI to deliver agile and efficient newbuild project execution, a connected, digitally­enabled workforce to ensure safe and effective ship production, and a smart connected shipyard to continuously optimise the operational efficiency of its facility.