Aluminium Bahrain (Alba) has received approval from the government to expand Line 6, cost of which could reach US$3.5bn and increase overall output of aluminium by 50 per cent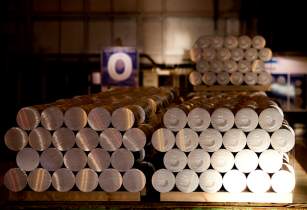 The expansion is expected to increase Alba?s production capacity to 1.45 MT a year. (Image source: NorskHydroASA/Flickr)
Line 6, once completed, will increase Alba?s production capacity by 514,000 tonnes to 1.45mn tonnes (MT) a year, said officials from the company. Construction of the line will begin in 2016 and production of aluminium will begin by 2019.
The production capacity was approved by Alba?s board of directors and will increase planned capital expenditure to US$3.5bn from US$2.5bn. The current expansion plan is far larger than the original.
To aid with the expansion plans, JP Morgan, Gulf International Bank and National Bank of Bahrain have been taken onboard as the project?s financial advisors.
READ MORE...
Aluminium Bahrain likely to develop sixth production line