Following an initial expansion budget of US$25mn, UAE-based steel company Conares is expected to invest up to an additional US$22mn in its manufacturing facility at Jebel Ali Free Zone (Jafza)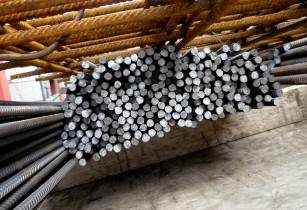 The growing demand for steel bars, pipes and tubes in the UAE is a major reason for Conares to plan an expansion of its production facility. (Image source: Roger Myer/Flickr)
Earlier, the company announced that it would increase production capacity to make 250,000 tonnes of pipes and tubes at the Jafza facility.
The expansion will be commissioned in Q4 2015 and is expected to increase overall capacity to one million tonnes, said Conares officials.
Company chief executive Bharat Bhatia said the planned expansion would initiate the manufacturing of new products, and the first leg of expansion is expected to take place over the next one-and-a-half years.
The company currently produces 500,000 tonnes of steel bar and 250,000 tonnes of pipes and tubes. After producing 400,000 tonnes worth of steel products in 2014, Bhatia said Conares will produce around 600,000 tonnes in 2015, with revenues expected grow by 30 to 40 per cent and achieve targets between US$326mn and US$408mn.
Jafza deputy CEO Ibrahim Al Janahi said UAE-based steel company has announced the expansion of its facility and operations to meet the upcoming demands generated by Expo 2020. ?The construction sector including iron and steel is one of the most important business segments in Jafza. The total trade generated by the sector crossed US$5.6bn in 2013. The rapidly growing demand for the construction material including iron and steel opens huge opportunities for Conares not only in the UAE but the entire region that Jafza as a hub serves.?