UAE?s United Iron & Steel (UIS) has announced that construction on its US$272mn galvanised steel production unit in Abu Dhabi is set to begin by end of April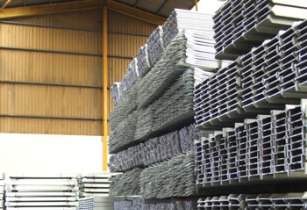 UIS general manager Souheil Hatoum said that in the next five years, his company expects regional demand for rolled and coated steel products to double. (Image source: JosephAsh/Flickr)
UIS is a joint venture (JV) between Saudi Arabia?s Safid Group and UAE?s Abdul Jalil Group. The steel cold rolling factory is expected to produce up to 250,000 tonnes of galvanised steel per year, with the first batch to be made by Q4 2016.
UIS general manager Souheil Hatoum said, ?In the next five years, we expect regional demand for rolled and coated steel products to double. Currently, more than 50 per cent of the GCC?s annual demand for galvanised steel products is imported, so we see that we are filling a major gap in regional the market.?
According to the manufacturers, the demand for galvanised steel in the GGC region has grown significantly in recent years, and UIS expects more 50 per cent of the factory?s output to be taken up by customers in the region. The remaining production will be taken up by clients in Europe and Africa.