Emirates Global Aluminium (EGA) has highlighted the important role of UAE-made aluminium in the European automotive industry at GIFA, a major trade event in German city of D?sseldorf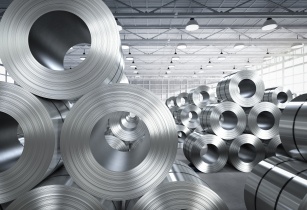 Aluminium is increasingly used in vehicles because it is strong but lightweight, contributing to fuel efficiency. (Image source: phonlamaiphoto/Adobe Stock)
EGA supplies metal directly to two European carmakers as well as to more than 15 of the most parts makers in the European automotive industry?s supply chain.
Europe is a major market for EGA?s aluminium, accounting for approximately a quarter of the company?s worldwide sales. About one-third of EGA?s supplies to Europe is to the continent?s automotive sector.
Aluminium is increasingly used in vehicles because it is strong but lightweight, contributing to fuel efficiency. According to the industry experts, the average car could contain 250 kilogrammes of the metal by 2025.
EGA is the supplier of foundry alloys to the automotive industry worldwide and is certified to IATF 16949:2016, the latest global standard established by the automotive industry which aims to ensure rigorous quality management in the global automotive supply chain.
In 2018, EGA was named ?Global Supplier of the Year? by Maxion Wheels, one of the world?s largest manufacturers of wheels for cars, trucks and other vehicles. EGA has been supplying aluminium to Maxion Wheels since 1995.