Following a letter of intent (LoI) it signed early this year with Sohar Cement Factory LLC?s shareholders, Oman?s largest cement manufacturer and one of the GCC?s largest, Raysut Cement Company has announced the acquisition of Sohar Cement Factory LLC at a value of US$60mn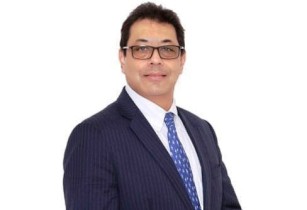 Raysut Cement chief executive Joey Ghose. (Image source: Raysut Cement)
In a statement, Muscat Securities Market-listed Raysut said that it has purchased all of Sohar Cement?s shares effective 19 May 2019 and will immediately begin integration of the company located at the Sohar Industrial Estate in Oman.
?The acquisition of Sohar Cement forms part of Raysut?s ambitious plan to expand its capacity in 2019 to not only supply to its domestic higher demand northern markets but also to service the rapidly growing markets, particularly in Africa and to focus on diversification and grow outside the GCC region,? said Raysut Cement chief executive Joey Ghose.
He further added that the Sohar acquisition also includes taking over the 20 per cent stake of Fujairah Cement in the company.
Raysut had earlier outlined its plans to expand its reach through acquisitions in Africa. As a next expansion phase, Raysut Cement will be looking at India, where it is likely they will enter through acquisitions. This acquisition brings up Raysut Cements cement capacity to 6.4mn tonnes per annum
?We are looking at an aggressive expansion strategy from 2019 with a view to eventually expand our production to 20mn tonnes per annum,? Ghose said in a statement.
The company had posted a growth of 26.6 per cent in revenues last year with turnover recorded at US$236.18mn, a significant growth from US$186.35mn in 2017.