SSAB, producer of special steel brand Hardox wear plate, has confirmed its commitment to safety and responsibility at the Global Road & Traffic Safety Forum held in Abu Dhabi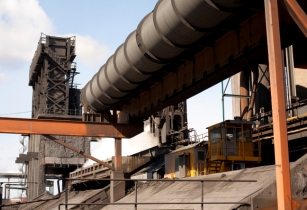 It is counterproductive to use thick, heavy and poor-performance steel with stiffeners as these make the vehicle weak and inefficient due to high mass and poor steel properties. (Image source: SSAB)
As road safety is an important topic, SSAB has been working with municipalities throughout the UAE as well as many government and private institutions through superstructure bodybuilders for two decades.
SSAB?s marketing manager Murat Kozan said, ?The forum supports UAE Vision 2021 to make the country a world leader in road quality and infrastructure, and SSAB is ideally positioned to pair this objective with its leading special steel brand, Hardox wear plate.?
Commenting on how Hardox steel supports high road quality infrastructure, Ozgur Yalcin, area sales manager for the Middle East at SSAB, said, ?Hardox wear plate is the world?s leading abrasion-resistant steel and a perfect choice for tippers. The unique toughness of Hardox wear plate means less deformation and fewer cracks. An improved tipper body design is made possible with Hardox wear plate and SSAB?s unique design and development support.?
?An optimised design utilising thinner dimensions can drastically reduce tipper body weight by 45 per cent with Hardox. Lower weight means better manoeuvrability and ergonomics for drivers for the best performance and safety and less damage to roads,? Yalcin further added.
?Weight savings achieved with an optimised tipper body design translates to higher overall payloads,? continued Yalcin. ?Increased hardness also means better resistance to scratches, scraps from the slide, roll and impact of abrasive materials. An additional advantage is improved fuel economy. The lighter the tipper body, the lower the fuel consumption and fewer trips for the same amount of work.?
Trucks, tippers, trailers, mixers, concrete pumps and other equipment used extensively for the construction must handle various types of abrasive material and loads. They should be designed for robustness and durability to withstand their tough working conditions with minimum manufacturing and operating costs. It is counterproductive to use thick, heavy and poor-performance steel with stiffeners as these make the vehicle weak and inefficient due to high mass and poor steel properties. SSAB?s high-strength steel brand Hardox? is available as wear plates, tubes and round bars.
Quality control and high performance
Kozan explained, ?Having the Hardox In My Body logo on a product verifies that it?s a first-class product that delivers unsurpassed wear resistance. Applications with this sign attached have passed our strict quality control and are approved as premium.?
Hardox wear plate?s performance is the outcome of a state-of-the-art metallurgical cleaning process and a unique hardening process, resulting in wear plates with outstanding hardness, toughness, and workshop friendliness.
?Hardox is tough through and through from the surface deep down to its core, with no weak link in the chain. Its hardness ranges from 250HBW to 700HBW, thickness from 0.7mm to 160mm and width up to 3.35 metre,? Kozan further added.