Since 1904 Cummins Generator Technologies has been a world leader in the design and manufacture of the world renowned NEWAGE? STAMFORD? AvK? brands of alternators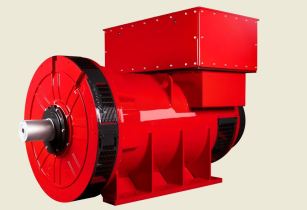 The company's AVR control systems are used to control the output of the alternators. (Image source: Cummins Generator Technologies)
In addition, the company has been at the forefront of the design of AVR control systems used to control the output of the alternators, that are known and used globally. One extremely popular range that the company designed and developed many years ago is the MX range, including AVRs with the unique identifiers MX321?, and the recently introduced MX322?.
One unfortunate outcome of the success of the MX range is the frequent examples of copy AVRs coming onto the market that attempt to pass off as genuine Cummins Generator Technologies products by using the MX range unique identifiers. These copy AVRs risk the quality, robustness, and the durability that genuine products bring. Likewise, customers do not benefit as a result from the years of experience gained by Cummins Generator Technologies in the successful deployment of AVR systems. The unauthorised use of the well-recognised MX range of unique identifiers on these counterfeit devices causes confusion and misrepresentation in the market place.
Cummins Generator Technologies relentlessly seeks to protect all aspects of its intellectual property, including trademarks and copyrights. We are very successful in these matters. As part of this, today we can announce that we are taking steps to further secure our rights in the MX range. The protection of these well-known trademarks ? now marked as MX321? and MX322? - not only serves as another means by which customers can check and be assured they are buying genuine, it also equips the company with the means to pursue even more robustly those companies who seek to fraudulently copy our product. The trademarks MX321? and MX322? are the intellectual property of Cummins Generator Technologies and cannot be used without authorization by any third party in conjunction with any such AVR control device or systems.
This development adds to the strengthening of the message since the 2011 anticounterfeit campaign launched, as seen in 2020 reaching the highest number of hologram verifications to date and recent legal success of Trademark infringement in China.
For more information on ensuring genuine alternators, visit: www.stamford-avk.com/verification